Manchester High School for Girls is a leading independent school providing an excellent educational experience for girls aged four to eighteen.
The first school in the north of England to be concerned with providing an academic education to females, Manchester High was founded in 1874 with the aim of imparting to girls the very best education that can be given and to fit them for any future which may be before them.
From the Pankhurst sisters who fought to give women the vote, Manchester High has a long and proud history of educating women who have changed the world. The Pankhurst legacy remains strong today throughout the School. Our pupils are proud of our heritage and strive to challenge gender stereotypes.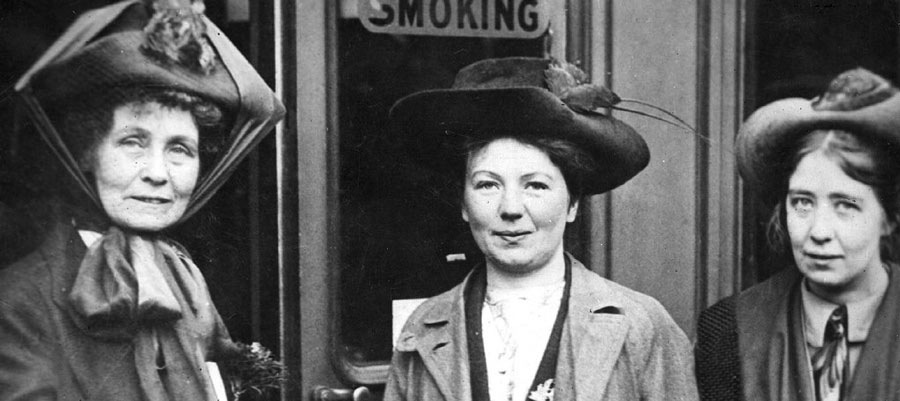 Indeed, our alumnae have claimed many 'firsts'; from Clara Freeman, the first woman to be appointed to the Board of Marks and Spencer, to Merlyn Lowther, the first female Chief Cashier of the Bank of England. From Libby Lane, the Church of England's first female bishop to Edith Hesling, the first woman barrister called to the bar at Gray's Inn.
Values
MHSG nurtures:
Learning: We inspire a lifelong love of learning and promote the highest standards of intellectual curiosity and academic rigour among both our staff and pupils.
Innovation: We empower our pupils to think for themselves and to experiment, express opinions, develop new ideas and challenge stereotypes. We encourage them to be 'risk-takers', embracing the importance of failure and viewing challenges as stepping-stones to future progress, enabling them to be self-confident agents of change.
Compassion: We foster a culture of respect for others, tolerance, kindness, honesty and service. Pupils are encouraged to contribute to their community, locally and globally.
Individuality: We are proud of our diverse community and know every pupil as an individual. We support their aspirations and encourage the development of resilience and self-confidence, so that our pupils can become tenacious, independent and happy.
Wellbeing: We believe in prioritising the all-round development of our pupils and encourage the pursuit of enjoyment, fun and mindfulness; recognising that happiness is fundamental to success.
Aims
Manchester High School for Girls aims to educate and empower our pupils by:
Supporting our pupils to develop an understanding of the value of education as an end in itself; instilling a lifelong love of learning, whilst striving for academic excellence alongside cultural awareness and understanding.
Inspiring pupils to achieve high academic standards within a culture of innovation, where they fulfil their individual potential.
Providing a broad and diverse range of subjects and extra-curricular activities that offer each individual pupil the opportunity to develop their talents and flourish.
Educating the whole child and prioritising their wellbeing, so that pupils leave School with a sense of self-awareness, self-worth, self-discipline and an ability to contribute with confidence in an increasingly competitive and technological world.
Drawing on the School's social, cultural, and religious mix of pupils to enable all to live and grow in an atmosphere of mutual respect and compassion.
Encouraging qualities of caring, kindness, honesty, and loyalty, fostering high moral standards.