Science, Technology, Engineering & Maths
Our extra-curricular Science, Technology, Engineering and Mathematics (STEM) provision enhances our regular programme of learning and is designed to be an enjoyable and powerful way of engaging students with STEM subjects.
EXTRA-CURRICULAR INFORMATION BOOKLET | PDF
STEM subjects are explored in imaginative and inventive ways through a series of clubs and programmes that utilise the expertise of staff, partner companies and competitions. Students will develop practical, teamwork and leadership skills and gain an insight into STEM-related careers.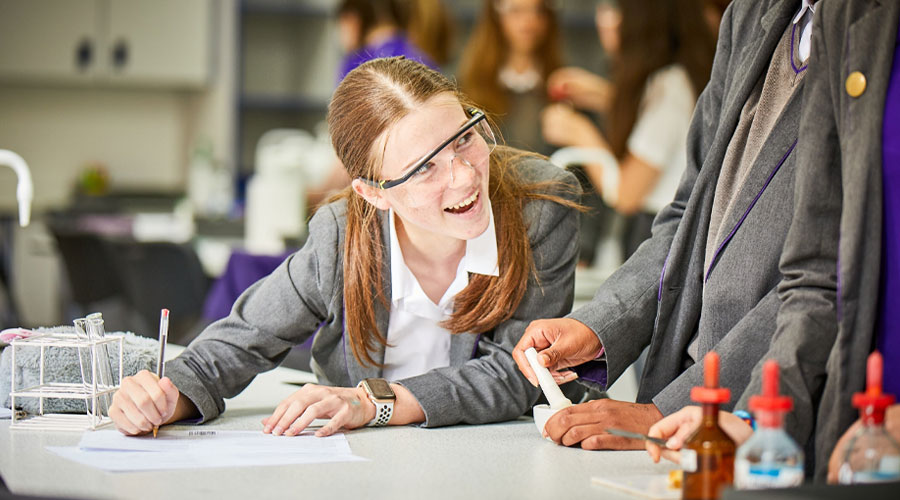 ---
Science
The Science Department leads a variety of weekly clubs from the hands-on STEM Club in Year 7 to Dissection Club and DVD (Doctors, Vets, Dentists) for Sixth Formers. These run alongside competitions: from the internal Biological Photography Competition to external competitions run by the Royal Society of Biology. There are also plenty of enriching trips including a Sixth Form Astrophysics Study Day at Jodrell Bank, visits to Geneva to the Large Hadron Collider at CERN and trips to Science Live.
---
Technology - Computer Coding and Problem Solving
There are opportunities to get involved in courses and competitions throughout the year from Apps for Good, which is open to all KS3 students and uses technology to solve problems, to cyber security clubs. Our Cyber First Club in Year 8 sees students taking part in a national competition to crack codes whilst Year 10 and 11 Computer Studies students have the opportunity to simulate the role of an agent for the virtual Cyber Protection Agency. Students are also selected to take part in the University of Oxford 'Bebras' Computation Thinking Competition that requires logical thinking to solve fun and engaging tasks.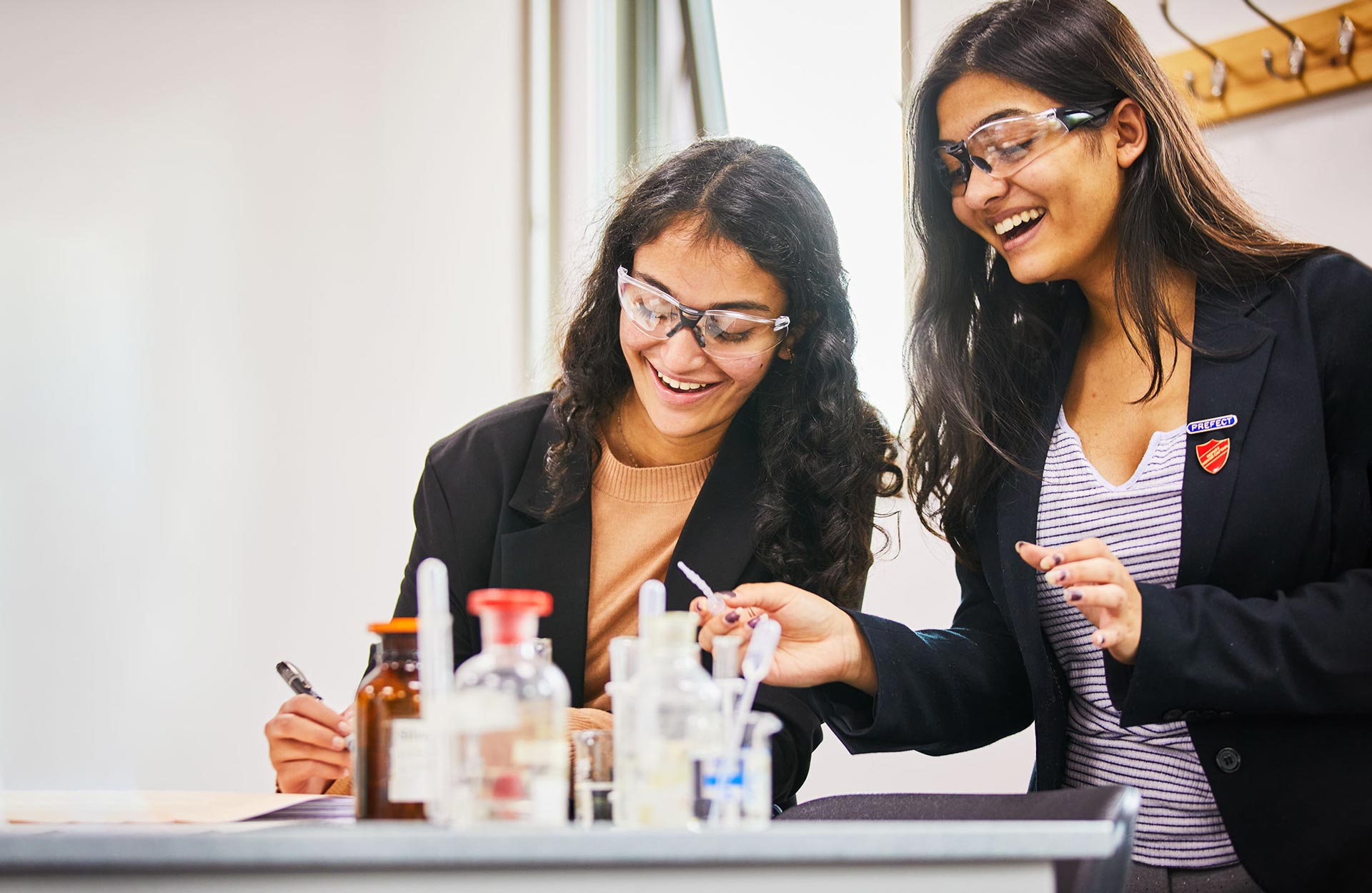 ---
Engineering
For several years, we have been involved in the Industrial Cadets Gold Project which is run by the Engineering Development Trust (EDT). A group of students are chosen to work alongside industry professionals, gaining insight and exposure to STEM and the world of work, which opens their eyes to exciting careers and opportunities.
Connecting young people with industry and role models helps them 'see themselves in STEM, to make informed choices about their future whilst developing the skills needed to enter the industry with confidence.
---
Maths
Our Mathletes clubs run throughout the Senior School and are a great opportunity for students to access Maths in a fun and engaging way. The clubs also prepare pupils for the UKMT Maths Challenges, as well as the national Team Maths Challenge competition. Mathletes combine mathematical, communication, and teamwork skills and offer students the chance to express and develop their enjoyment of Mathematics. In addition, an Enrichment Club helps support our Year 11 students and looks at some of the trickier types of Maths problems you can encounter at GCSE level by examining past problems and finding the best approaches to solve them.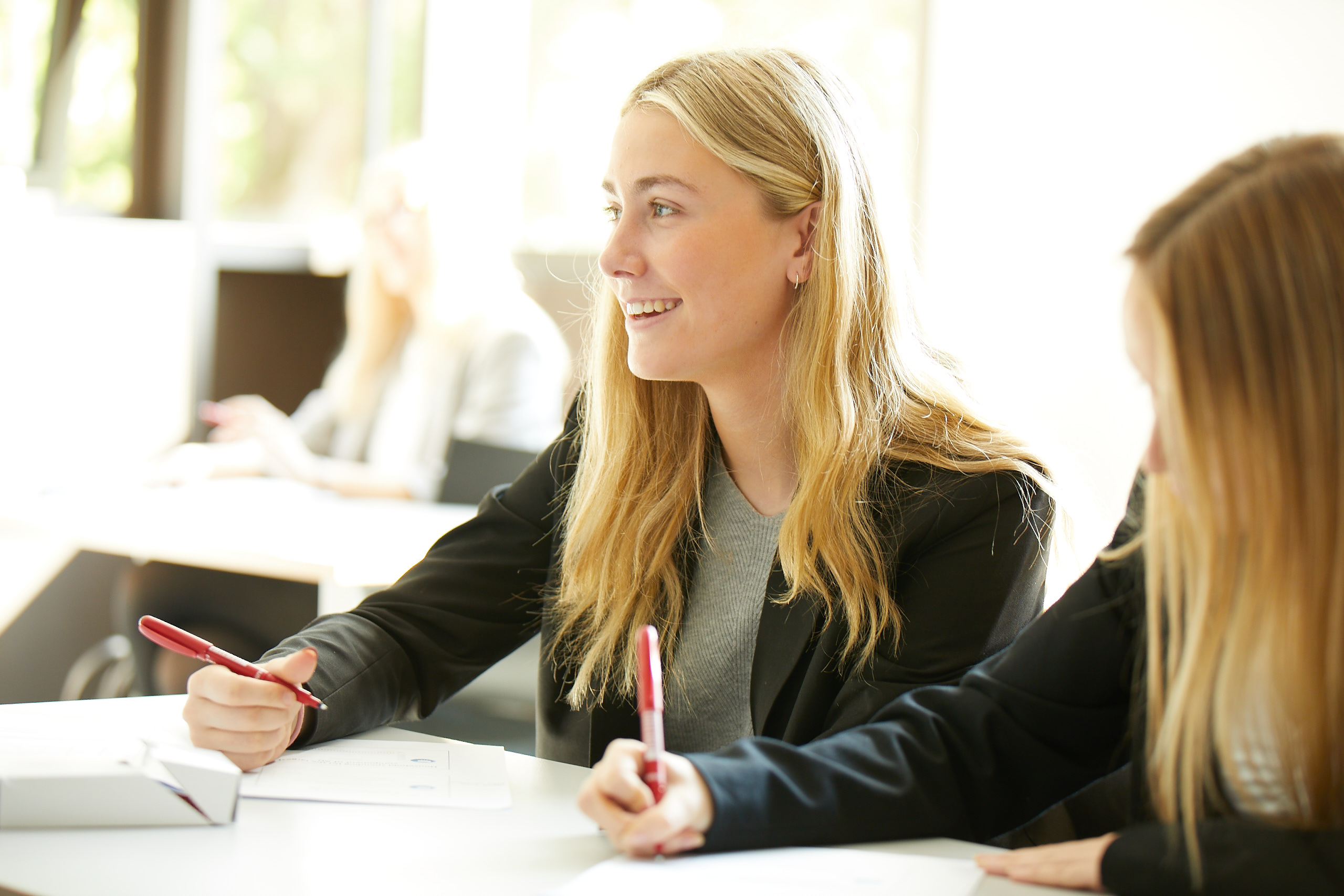 ---
Some of Our Clubs
Science
Cryptography
Growing and Gardening
Mathletes
Origami and Puzzles Club
DVD (Drs, Vets, Dentists)
Advanced Chemistry Discussion
Dissection Club