Our outstanding teaching staff are subject specialists who know how to encourage students to think independently. Their passion and enthusiasm inspire pupils to develop a genuine, lifelong love of learning.
We promote an aspirational and evidence-based approach to teaching and learning, encouraging pupils to take risks and to value curiosity. The Senior School curriculum is designed to provide balance across a broad range of subjects and we are committed to ensuring that each pupil makes excellent academic progress.
In the first three years of Senior School, we offer a broad and balanced range of subjects, including the arts, humanities, computing, and PE. From the very start of Year 7, Science is taught as individual disciplines – Biology, Chemistry and Physics – and girls also learn Mandarin, French, German, Spanish and Latin. Our pupils also enjoy a Design, Technology and Innovation course; a project based course which encourages them to consider solutions to real-world problems.
The following subjects are offered for pupils in Years 7 to 9. Curriculum booklets are provided to parents via their daughter in September. Further information about courses is available on request.
Art
Biology
Chemistry
Computing
Design, Technology & Innovation
English
Drama
French
Geography
German
History
Latin
Mandarin (from 2022 in Yr7)
Mathematics
Music
Physical Education
Physics
Religion and Philosophy
Spanish
Well Being
In Year 9, all students take the Higher Project Qualification, which encourages independent learning and develops new life and study skills.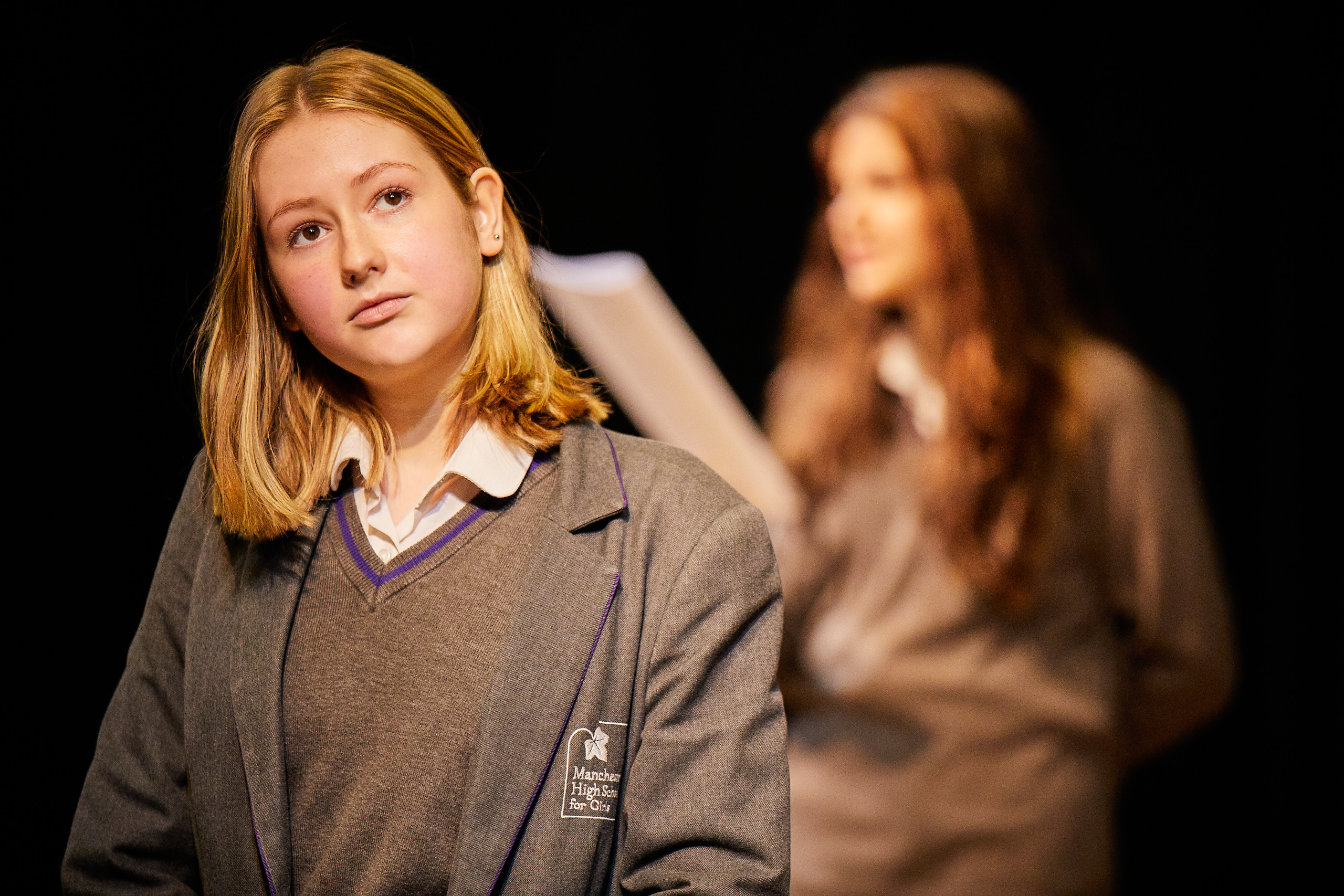 At GCSE level, certain subjects – English Language and English Literature, Mathematics, at least one foreign language, and the Sciences (either Biology, Chemistry and Physics as separate subjects or Combined Science) – are compulsory. These are accompanied by 'optional' subjects and girls can choose from Fine Art, Computer Science, Dance, Drama, Food and Nutrition, Geography, Graphics, History, Music, PE and Religious Studies.