Students are encouraged to challenge themselves both physically and emotionally through a range of outdoor pursuits and residential adventures.
EXTRA-CURRICULAR INFORMATION BOOKLET | PDF
Outdoor Pursuits
Spending time in the natural environment brings huge benefits and each cohort will have several opportunities for residential trips throughout their MHSG life. For children in Key Stage 3 (ages 11-14), this includes trips to the Lake District whilst older students have the chance to participate in a Lowland Leader's qualification which enables girls to lead groups on day walks in the countryside and woodland areas.
---
Duke of Edinburgh Award
We are delighted to be able to offer the Bronze, Silver and Gold Duke of Edinburgh Awards. For more than ten years, Manchester High students have been utilising the opportunities afforded by the scheme to develop the skills and attitudes that help them to become more rounded, confident adults. Through extra-curricular activities, students learn to improve their communication, commitment, leadership and teamwork skills; they understand the importance of making a difference within their community, becoming fitter and healthier whilst creating lasting memories.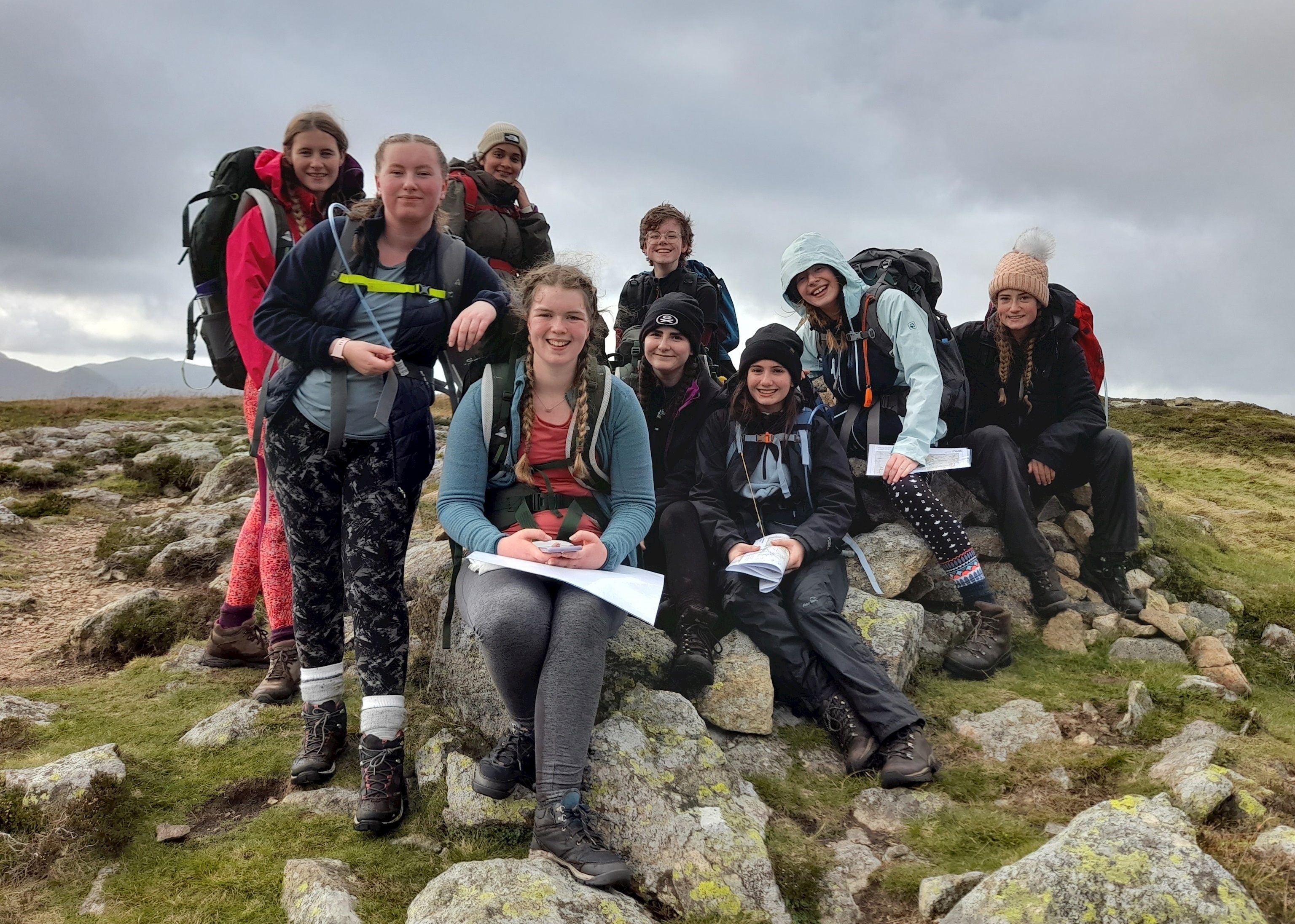 ---
Enterprise & Ingenuity
Students with an enterprising mindset will be in good company at Manchester High.
We like our students to be bold, imaginative, innovative and resourceful. With this in mind, there are many scholarly clubs on offer for enquiring minds from Young Enterprise to literacy and languages-based groups.
---
Young Enterprise (Sixth Form Only)
The Young Enterprise programme gives pupils the life skills, knowledge and confidence they need to succeed in the changing world of work. Students from Junior Sixth set up and run a company over the course of one academic year. They elect a Board of Directors from among their peers, raise share capital and market a product or service of their choice.
At the end of the year, they present a report and accounts to their shareholders and compete in a regional Young Enterprise competition. Developing a business is an incredibly tough endeavour and as well as technical skills, students learn the importance of resilience and accountability.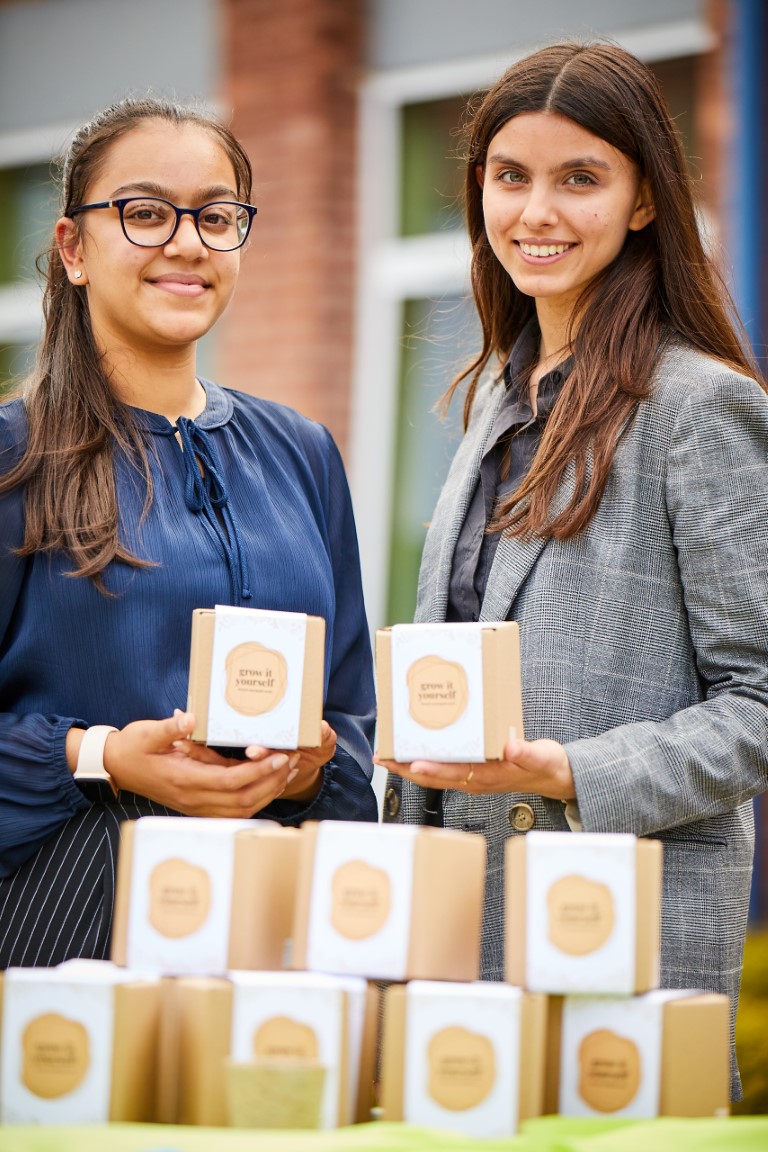 ---
Clubs for Enquiring Minds
Advanced Chemistry Club
Card Games Club
Carnegie and Greenaway
Book Awards
Chess Club
Creative Writing Club
Escape Room Club
First Aid
French Speaking Club
Greek Club
Growing and Gardening Club
Literature and Culture Club
Mandarin
Origami and Puzzle Club
Psychology Film Club
Reading Groups (Years 7-9)
Young Enterprise
---
Social Responsibility
At Manchester High we aim to create a sense of responsibility, generosity and social justice amongst our pupils. We want them to contribute to and appreciate the importance of community – locally, nationally and internationally. Many of our extra-curricular clubs reflect our vision to empower our pupils to become responsible global citizens who have a positive impact on the world.
---
Model United Nations
Model United Nations is an exciting opportunity for students from Year 9 through to Sixth Form to represent UN member states and debate real-world issues with fellow students from around the UK, Europe and further afield. Students are required to write position papers and resolutions, depending on the views of their assigned country. They develop research skills, improve their knowledge of global issues and gain vital presentation and public speaking experience.
The MUN club debates weekly during lunch hours and pupils participate in a number of regional conferences each academic year. Every year, Manchester High hosts its own MUN conference. It is organised for pupils by pupils and attracts over 300 students from different schools and colleges across the region. In recent years, delegates from Portugal and Iran have also attended.
Younger students are offered the chance to develop their debating skills via several clubs with a view to them taking part in the MUN experience when they are older.
Debating Clubs (by year group)
Ethics Matters
LGBTQ+ Club
Library Leadership groups
Mock Trial
Model United Nations
Politics Club
Religious societies (various)
Resilience Club
Young Philosophers Club