The Heads' Blog
Please read on for the latest essays and thought pieces from Mrs Helen F Jeys (Head Mistress) and Mrs Samantha Gibbons (Head of Preparatory Department).
To jump to a particular entry, please click on the links below:
The Vital Importance of Girls' Education: Manchester High School for Girls at 150 - Mrs Helen Jeys
How do the very best schools ensure pastoral care is the best it can be? - Mrs Samantha Gibbons
---
The Vital Importance of Girls' Education: Manchester High School for Girls at 150 - Mrs Helen Jeys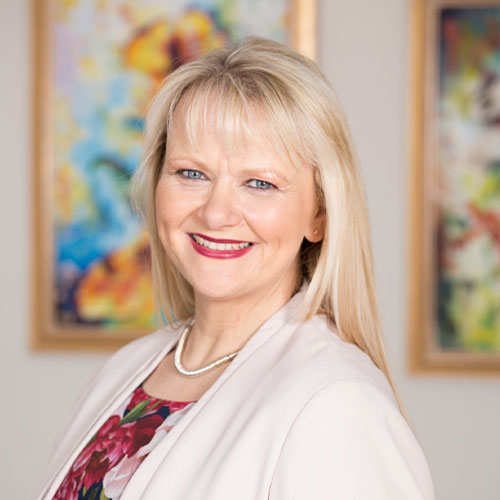 In my first September assembly, I share my summer reading with our pupils. The summer break provides me with the chance to read, reflect, and consider how the thoughts of leaders, educators, and peers impact our school's future strategy.
This year, I returned to my Deputy Head (Teaching & Learning) who excited recommended 'The Authority Gap' by Mary Ann Sieghart. Having heard Sieghart speak at a conference, I was captivated by her research-based insights and her dedication to empowering girls to reach their potential. Sieghart delves into the "authority gap," which highlights how women continue to face undermining and lack of recognition in public and professional spheres, often due to unconscious biases.
Sieghart's research reveals unsettling findings, including a study from the US showing that boys in elementary and middle schools receive eight times more attention from teachers. Boys are rewarded for assertiveness, while girls are praised for being orderly and quiet. This pattern contributes to girls losing their voices, confidence, and ambition.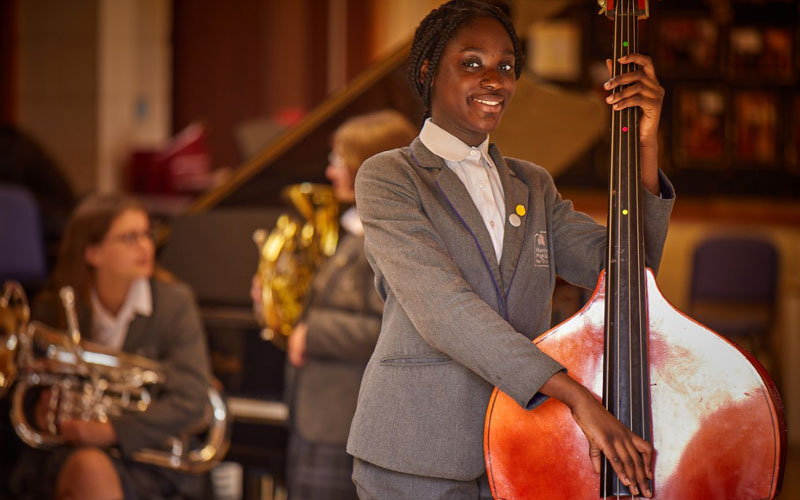 Despite these challenges, Sieghart remains optimistic, advocating for greater representation and careful language use around young people to drive change. Her insights on the classroom reinforced my belief in the value of girls' and single-sex education.
Parents often ask me about the benefits of girls' education, a topic I discuss frequently. I share my classroom anecdotes, as well as statistics from the Girls' Schools Association (GSA), of which we are a proud member. The GSA emphasizes that girls' schools eliminate gender-biased expectations, allowing intellectual and physical confidence to flourish. Every girl can become a leader, develop resilience, and build self-confidence, positioning them well for university, work, and life.
Research, such as that by the Institute of Physics, shows that girls in girls' schools are more likely to study subjects like Physics and excel academically. For instance, in 2019, GSA students achieved over twice the national average of the top A-Level grades.
I am a strong advocate for single-sex girls' schools, which is why I'm deeply concerned about the proposed 20% VAT increase on independent school fees by the Labour Party. This could force girls out of independent girls' schools and into state co-educational environments, which may set back the feminist cause and exacerbate gender inequalities.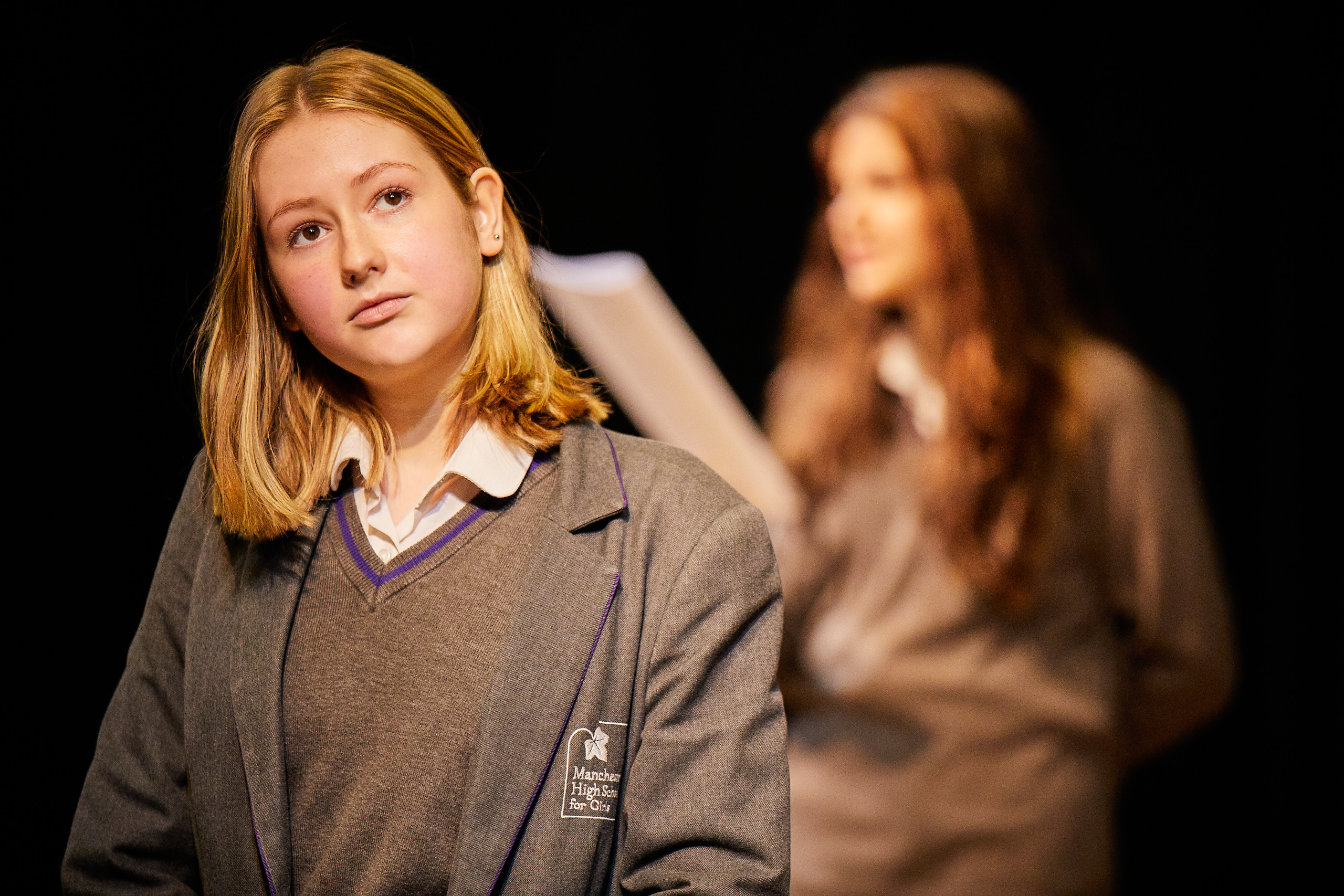 Independent schools, like ours, rely primarily on parental fees; since they are lacking the historic endowments that some boys' schools enjoy. Manchester High was founded to provide for Manchester's daughters what was long provided without stint for its sons, but girls' schools like ours have fewer resources and often fewer established connections with alumnae.
While we are fortunate to have supportive alumnae, not all girls' schools are in the same position. Over the last 150 years, brilliant women have emerged from Manchester High, making a significant impact in various fields. I worry that the proposed policy could hinder girls from reaching their true potential.
Helen Wright urges us to move past stereotypes of girls' schools and recognize their positive impact. A walk through our school's corridors reveals engaged, ambitious pupils who are excited about their future. My hope is that Manchester High School for Girls continues to thrive and offer opportunities to girls for the next 150 years and beyond. I also hope that all girls across the country can access schools that empower them to thrive.
---
How do the very best schools ensure pastoral care is the best it can be? - Mrs Samantha Gibbons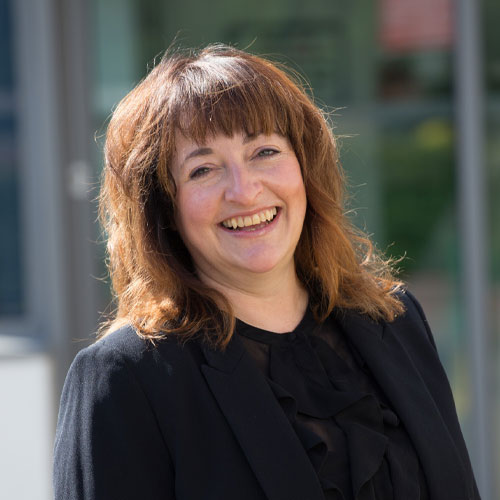 Education and health are inextricably linked; without sound physical and emotional wellbeing a child will not reach their full potential. To put it simply, happy children will thrive.
A quick look around the websites of all schools will inevitably uncover resources and reading material on all manner of 'pastoral' issues - from digital safety to managing anxiety, tackling racist issues to bereavement, to name but a few. You will find pages devoted to a vast array of extra-curricular opportunities - physical, musical and expressive. These too are all important in looking after the overall wellbeing of our young people.
You will also find lists of designated safeguarding leads, their deputies and other teachers trained to support the pastoral needs of all pupils, and this is right and proper. Indeed, "having regard for the need to safeguard pupils' wellbeing", in accordance with statutory provisions, is an aspect of the wider responsibility of all teachers under the Department for Educations' Teachers' Standards 2013.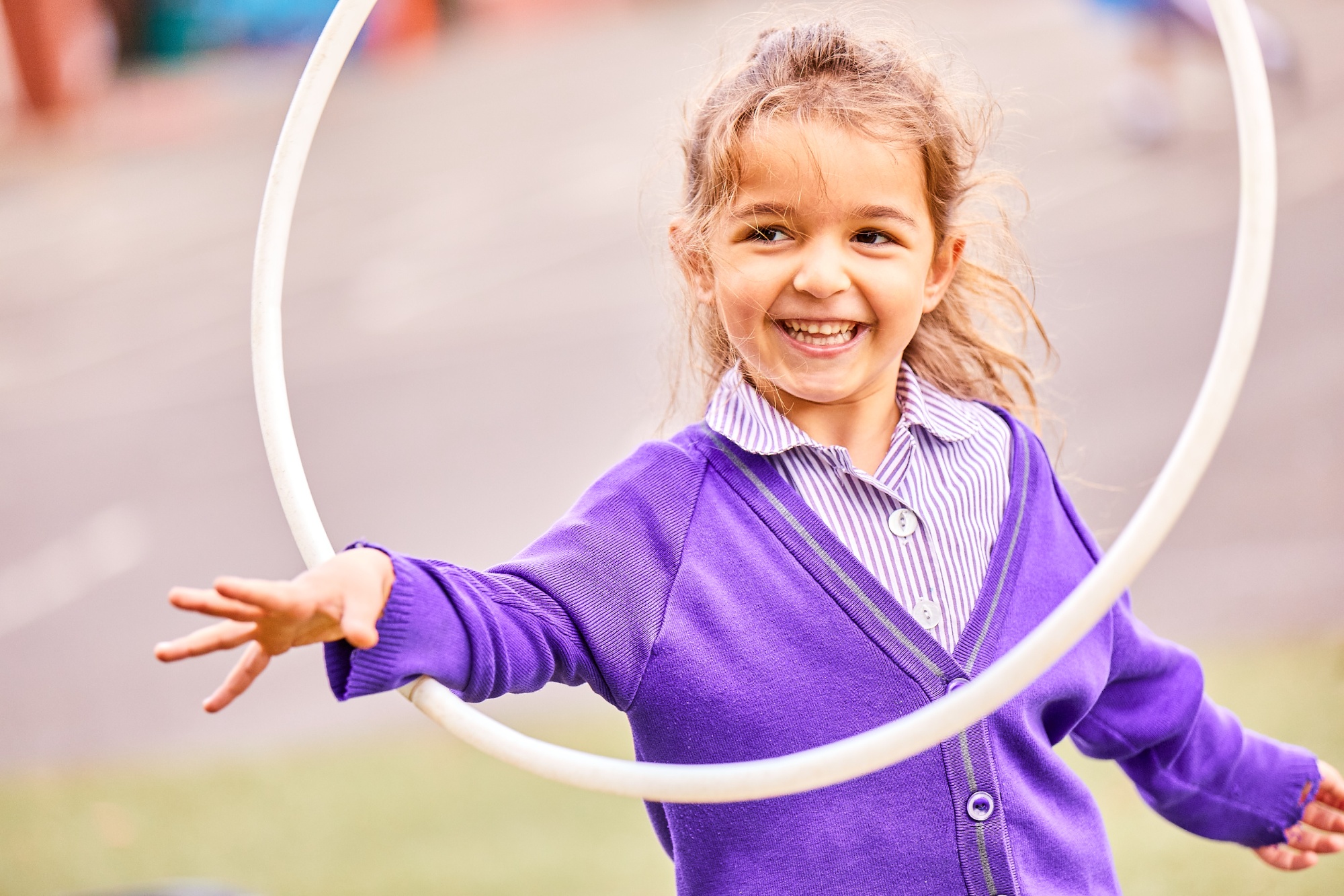 Even with the above in place, excellent pastoral care does not just happen. It takes a good deal of time and effort to ensure it becomes a cultural norm within a school, so all parents should be looking for wellbeing in the school's stated aims. It must be at the front and centre of the school's values. But how can a prospective parent dig deeply into the ethos of a school to truly understand, if the high-quality pastoral care they write so lucidly about is really embedded? To truly understand this, I believe it is important to look beyond the pages dedicated to it on the school's website.
At MHSG Prep, we acknowledge that looking after a child's wellbeing begins at birth, and that the acquisition of language is indivisibly linked to the healthy development of young minds. A wide vocabulary positively impacts a child's ability to name and therefore understand their emotions as well as communicating their feelings. A child who only knows the words 'sad' and 'happy' may find it difficult, therefore, to articulate feeling disappointed, jealous, frightened or thrilled.
In fact, the more words a child acquires into their lexicon, the greater they understand themselves - which is a key building block to robust mental health. Furthermore, there is strong evidence that children with language difficulties at age five are more likely to suffer mental health problems in adulthood.
This is an important starting point, and effective schools recognise this in the context of mental wellbeing and therefore provide language-rich environments for all pupils. The best schools take this further and actively teach the language of feelings and provide interventions and therapies which support children struggling with self-regulation.
At MHSG, our Early Years Foundation Stage and Key Stage 1 programmes of study are underpinned by this philosophy, and so we seek every opportunity for the pupils to develop their language skills and vocabulary from the very beginning of their education with us. We intervene promptly when pupils show signs of distress in this regard, liaise with parents and put in place therapies to support the pupils in overcoming these difficulties.
Furthermore, parents may well be familiar with the Personal Social and Health and Economic Education (PSHE) taught in all schools and the 'Relationship Education' that is now statutorily required, but the most effective schools understand that an age-appropriate understanding of brain function underpins the PSHE programme, and ensures that young people make the most of this aspect of learning.
At MHSG, we timetable lessons for 'myHappymind' training; a programme designed "to give today's children the skills to thrive in tomorrow's world". Our students begin by learning about the brain and its functions, before focussing on how to build character and resilience. Acknowledging that "You were born to be real, not perfect" (Ralph Marston) is a thread woven into all that we do at MHSG. Furthermore, pupils should learn that balancing their academic endeavours with the pursuit of their own interests, as well as finding time for rest and relaxation, is an important life lesson, and one that promotes healthy attitudes to life and learning in preparation for their future lives.
In addition to the taught curriculum are the more subtle aspects of adult child relations, which are critical for a community in which pupils will thrive. Take a tour of any school on a working day and you will be able to see the interactions between pupils and their teachers in a real and uncontrived sense. Watch carefully, for in the best schools you will notice the positive nuances of that relationship; the humour used to encourage and motivate; the confidence of the pupils and their willingness to be engaged in their learning.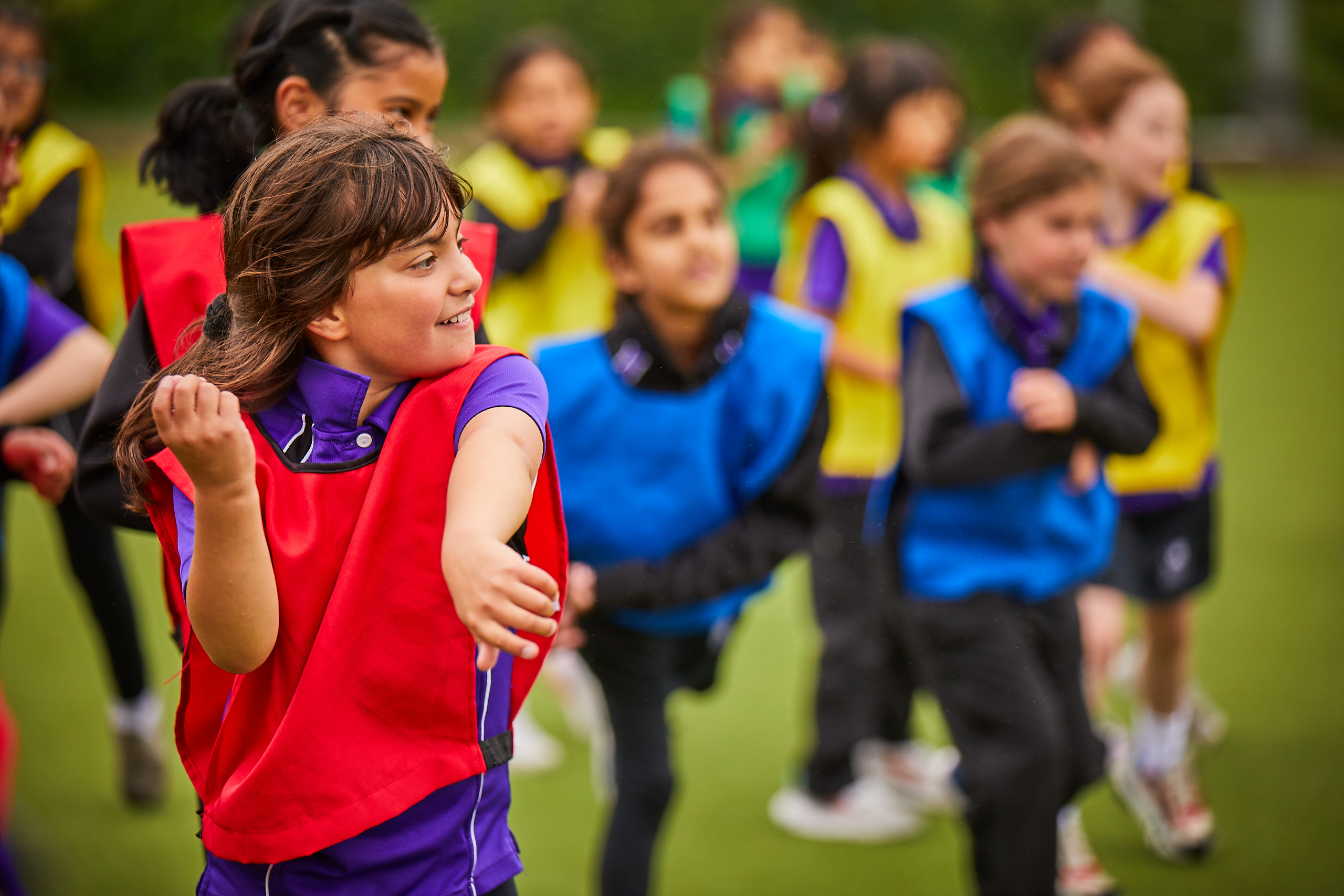 These are all signposts that the pupils are well looked after. The sincerity of this relationship should shine through and spread to the relationship they forge with parents too. When teachers and parents work together, the positive outcomes for pupils are profound. All schools seek the very best teachers with the academic credentials to bring about excellent progress, but a truly great teacher is kind and empathetic too.
It seems obvious, but a school who really is putting wellbeing at the heart of all that they do will have systems in place to deal with all day-to-day issues that arise: a full suite of safeguarding policies, with evidence that these are working in practice; a programme of study and extra-curricular activities, which engage pupils fully and lead to outstanding academic and personal development. But much more than that, they will have teachers who care deeply; who know their pupils' unique characteristics and embrace them. If you are considering a new school, try and visit on a working day - watch the school in action, look at the faces of the children and judge for yourself if they look happy and fulfilled.
---