Here are our key contacts, including our Senior Leadership Team, Finance Office and Governors.
Senior Leadership, Extended Management and Pastoral Teams
---
Finance Office
Director of Finance & Operations
Finance Administrators
Mrs R Fairgrieve

Mr P Dodgson

Mr P England

Mrs K O'Meara
To contact the Finance Office, please call 0161 224 0447 or email [email protected].
---
Governors
To contact Laura Earnshaw, Chair of Governors, please email [email protected] or call 0161 224 0447. You can write to the Chair of Governors at the school address: Manchester High School for Girls, Grangethorpe Road, Manchester, M14 6HS.
Dr Amar Ahmed DCH, DRCOG, DFFP, MRCGP
Born and raised in Manchester, Dr Ahmed attended William Hulmes Grammar School then Guys and St Thomas' Medical School. He returned to the North West and worked in various South Manchester hospitals training to be a GP. He has been a partner at Wilmslow Health Centre since 2000.
Dr Ahmed joined the governing body in 2013 and sits on the Academic Development Committee.
Professor Carol Baxter CBE, PhD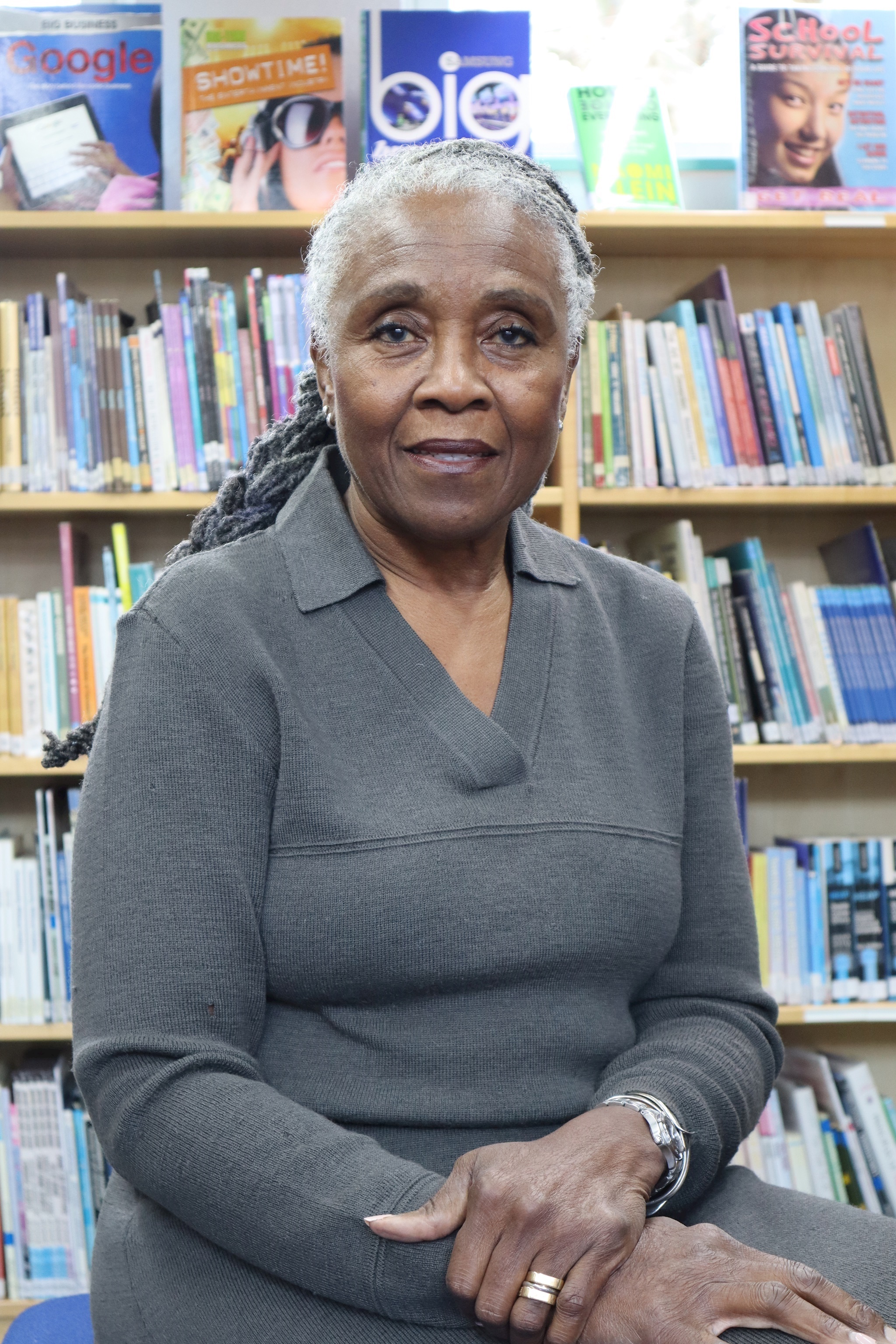 Carol Baxter grew up in Jamaica where she learned the huge importance of education and its potential for changing an individual's life.
She came to the UK after leaving school and has since had a long and varied career in the NHS, the Not for Profit and the academic sectors where she was a practising nurse and midwife, a teaching and research professor and a senior manager. Her most recent role was as Principal Research Fellow in the Department of Primary Care and Public Health at Imperial College London where she currently holds an Honorary Professorship. She has subsequently held a number of executive and non-executive directorships across these sectors. Recent non directorship roles include:Trustee - Centre for Ageing Better; Trustee - Employer's Network on Equality and Inclusion; Non-Executive Director - Southport & Ormskirk NHS Trust. Non-Executive Director - Arawack Walton Housing Association.
She retired from full time work in 2014 and now provides independent consultancy, supporting organisations to become more inclusive.
Andrew Bland BA, FCA, FABRP (Deputy Chair)
An alumnus of Manchester Grammar School, Andrew obtained a degree in Accounting and Finance and qualified as a Chartered Accountant in 1986 at a small local firm. He moved to the Corporate Recovery and Insolvency department at Ernst & Young's Manchester office. In 1999, he successfully completed the Joint Insolvency Examinations and became a Licensed Insolvency Practitioner thereafter.
Following this, Andrew went into industry, concentrating on companies listed on the Alternative Investment Market, initially at a vehicle telematics company and latterly at a market leading personal insolvency business where he became the Group Operations and Finance Director. In 2004, Andrew returned to public practice and acquired a significant interest in a local accountancy practice and at the same time establishing an Insolvency Practice. In 2016, he acquired a further local accounting practice to build on the existing portfolio.
Andrew has acted as a finance trustee for a Manchester and London based charity established to assist people with learning disabilities to lead independent and fulfilling lives.
Andrew is Deputy Chair of the MHSG governing body.
Giles Burton BSc, C.Eng, F.I.Struc.E, F.Cons.E., F.C.S.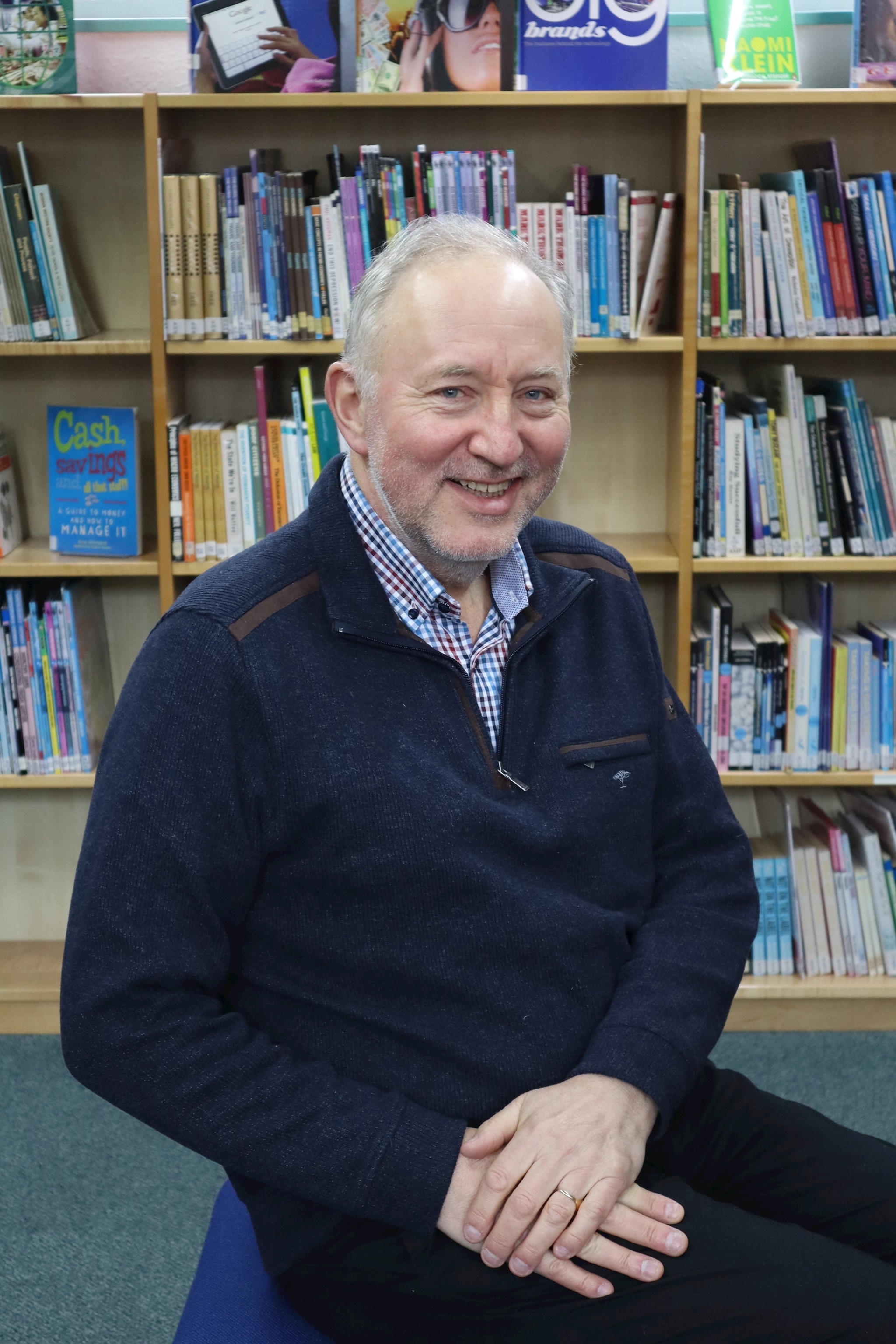 Giles joined the MHSG governing body in 2019 and is a member of the Estates Committee.
After graduating from UMIST with a degree in Civil and Structural Engineering in 1976 he entered into private practice in Manchester with Shepherd Gilmour. After opening and running a branch office in Staffs he returned to Manchester when the Senior Partner wanted to retire. Having overseen the SG Group for a number of years, he has acted as consultant since 2016.
With a background in designing all types of structure, specialising in historic buildings and expert witness work, Giles has had a long association with MHSG having designed the Music wing in the early 80's through to the recent Sixth Form Centre.
Joanna Conway BEd Hons, NPQ for Headship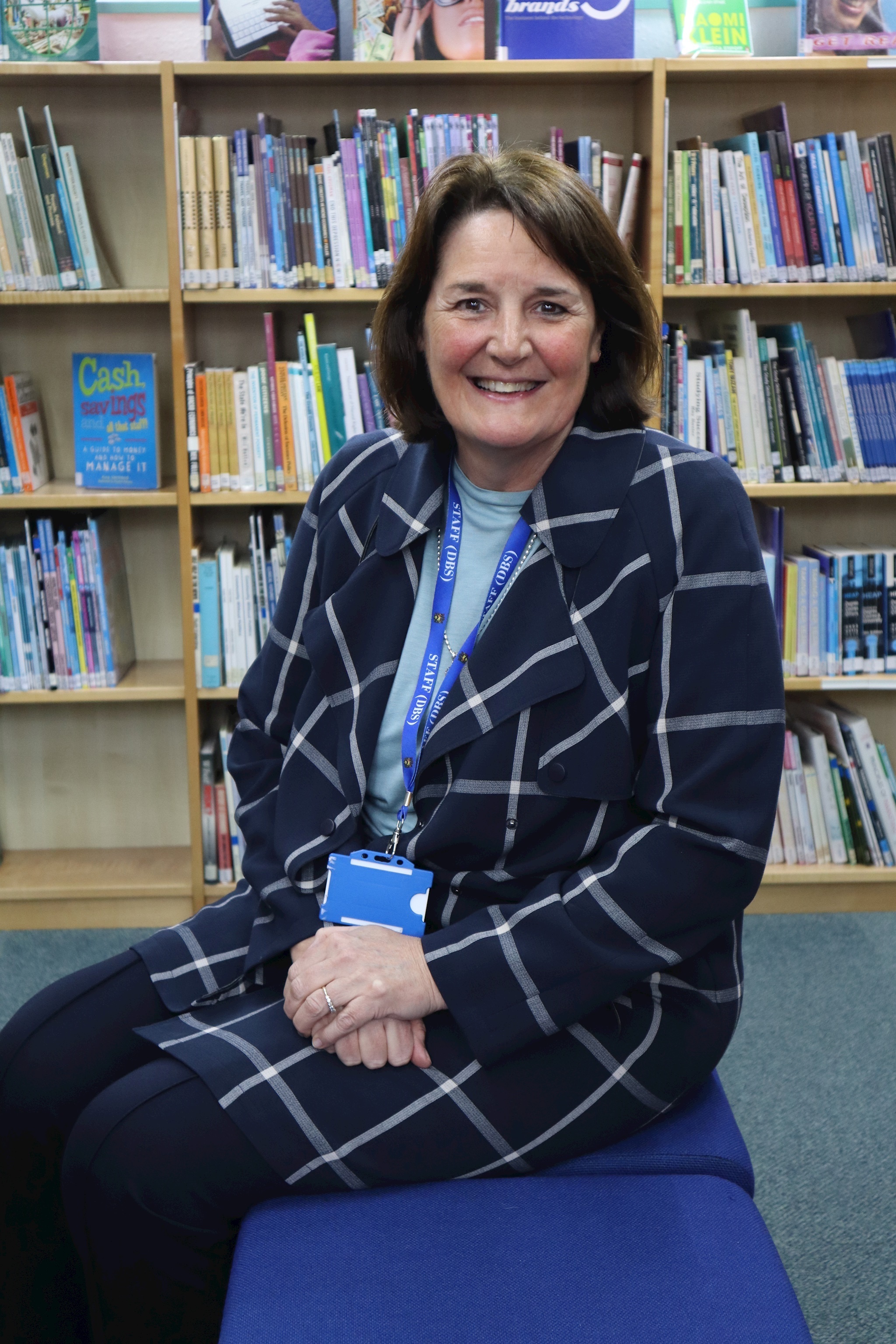 Joanna Conway is an education consultant. She retired after 20 years of headship and 33 years of teaching in December 2021, and now has a portfolio career of consultancy, mentoring, executive coaching and non-executive work through her not-for-profit business, Edvisory.
She is Director of the East Manchester Appropriate Body based at the Cranmer Education Trust, where she oversees the Early Career Teachers Induction and development of 700 primary and secondary teachers across several Greater Manchester authorities.
She also facilitates and delivers the National Professional Qualification for Senior Leadership and the National Professional Qualification for Headship as part of the UCL programme.
Jo joined the Governing Body in 2021, and sits on the academic committee and is the Governor link for the Preparatory School.
Lou is the founder of Magnetic, the UK's leading design and innovation company, a Non-Executive and investor in a number of technology businesses and Chair of the Greater Manchester Business Board.
Lou became a Governor in 2023 and has a daughter in the Senior School at MHSG. She is passionate about getting more women to work in Science and Technology, especially as founders and business leaders.
Susheila Cox BSc (Hons), FCA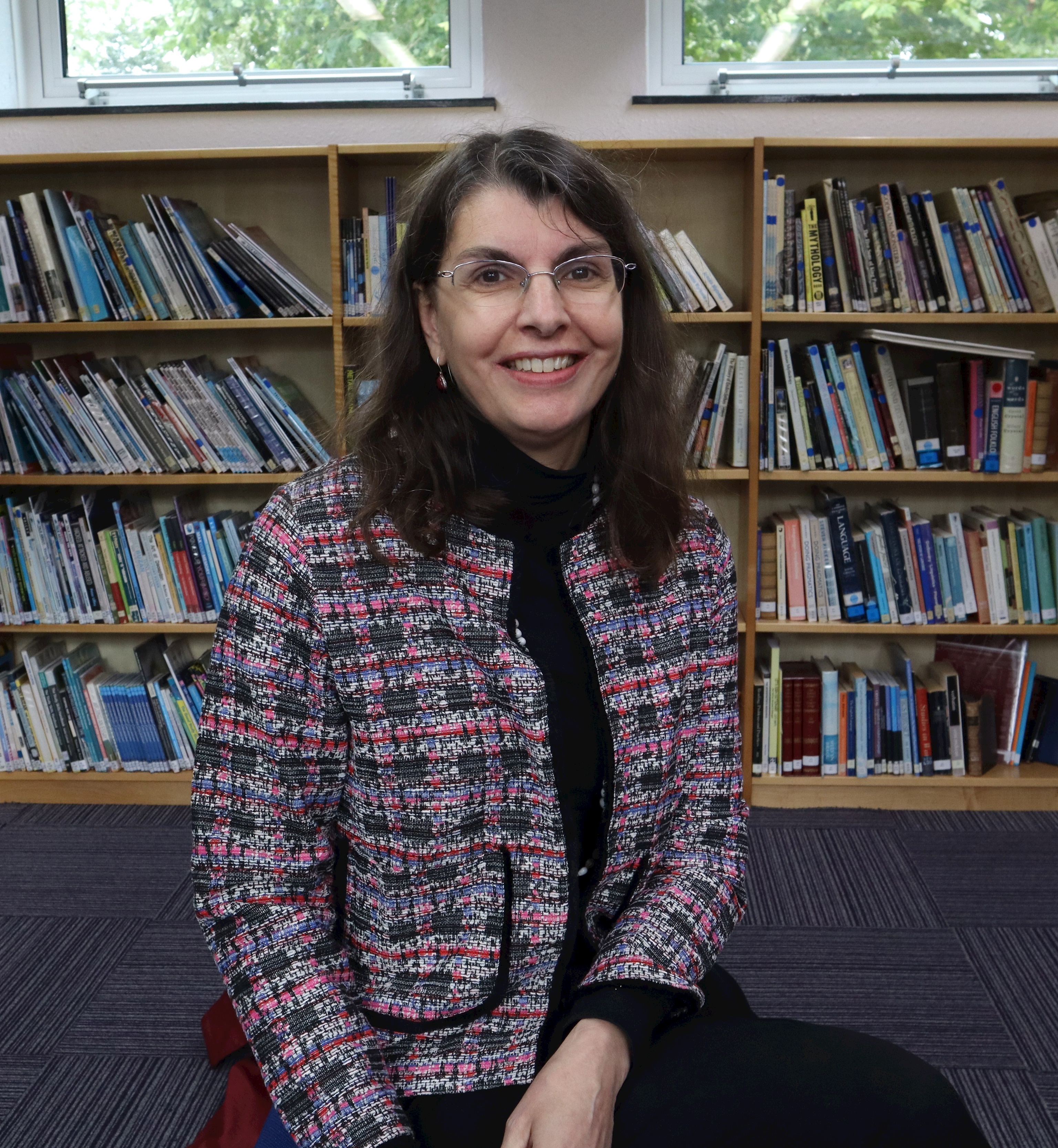 A second generation MHSG alumna, Susheila trained as a chartered accountant with KPMG in Manchester and went onto work for United Utilities and AstraZeneca before joining her current employer in 2014. She is currently CFO for a fast-growing IT company responsible for Finance, HR and corporate governance.
Susheila joined the governing body in 2023 and sits on the Finance and Personnel committees.
Kate Dickson BEM MA (Hons), Dip Arch, MA, ARB, IHBC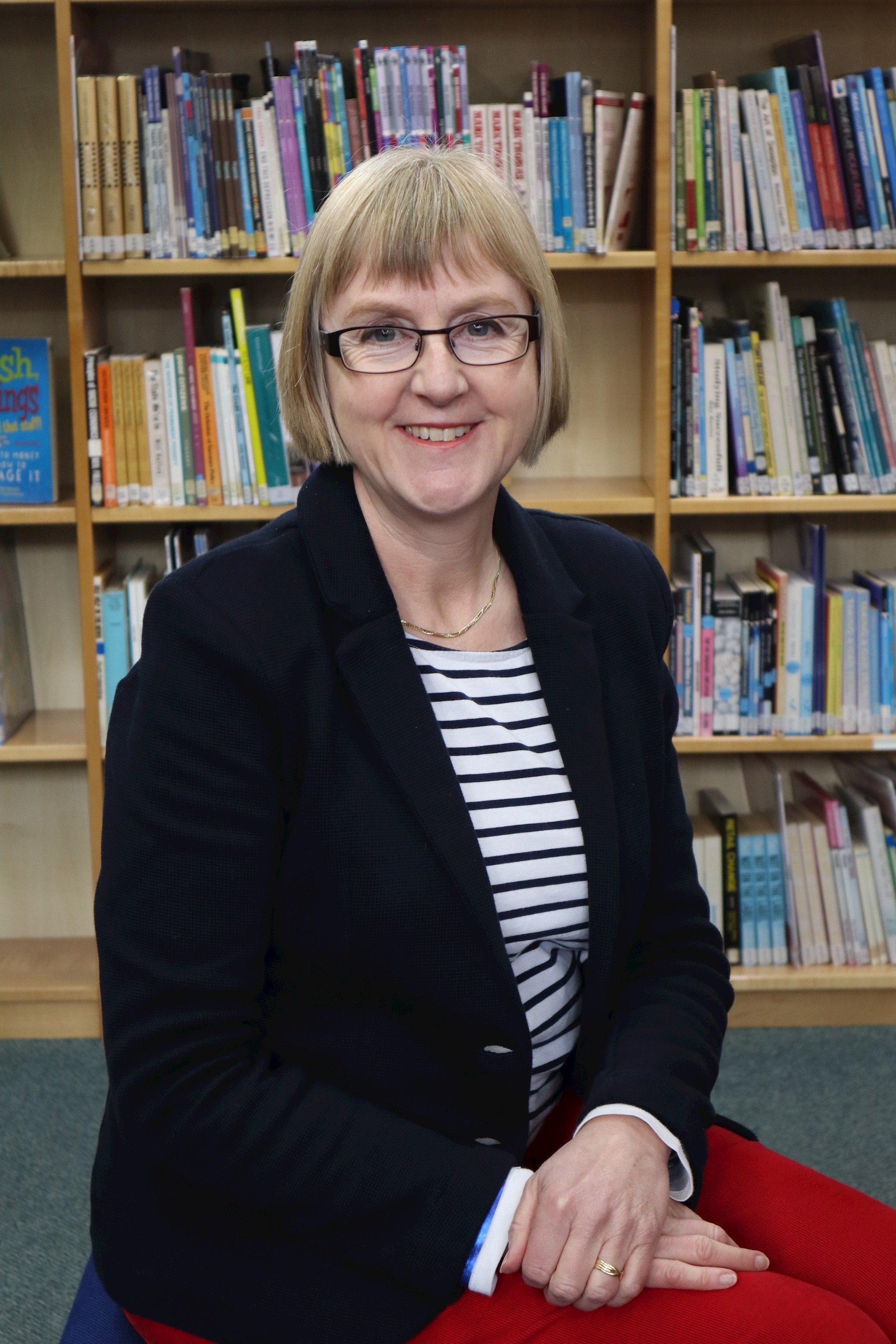 A former MHSG student (class of 1985), Kate joined the Governing body formally in December 2018, and is Chair of the Estates Committee.
An Architect by training, Kate heads Creative Heritage Consultants Ltd, a multi-disciplinary practice that provides advisory services to those with responsibilities for historic buildings, based in Buxton. She gained particular experience in delivering a number of major projects as the Director of Heritage Works Building Preservation Trust, including the nationally significant regeneration of Murrays' Mills in Ancoats, Manchester.
Until recently a Trustee of the Architectural Heritage Fund, Kate is a membership assessor for the Institute of Historic Building Conservation and a member of the register of Support Services Consultants for the National Lottery Heritage Fund. She was awarded a British Empire Medal for services to heritage in the King's 2023 New Year Honours List.
Laura Earnshaw BSc (Chair)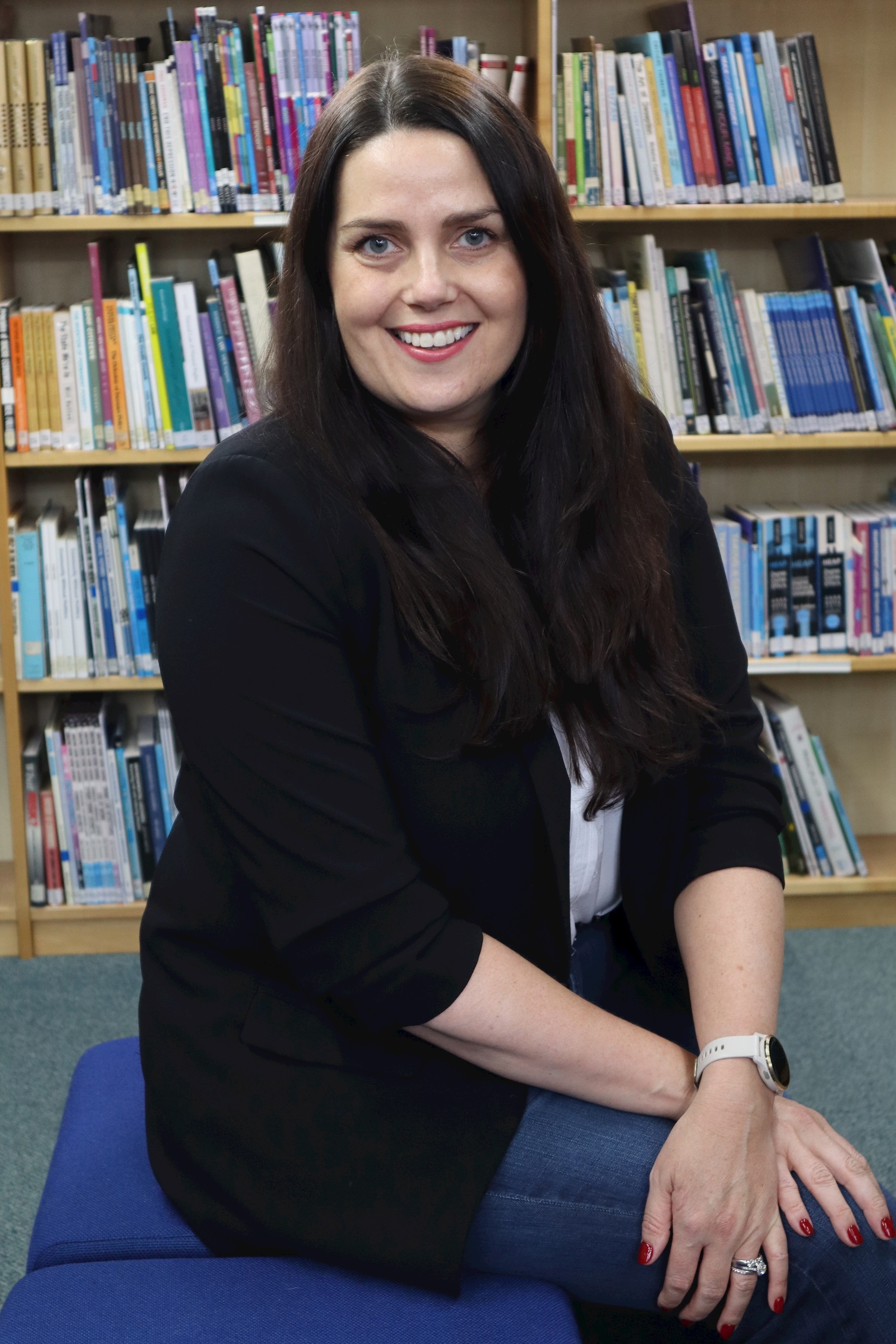 After leaving MHSG in 1998, Laura went on to achieve a first class degree in Business from Kings College London.
After graduating, she joined Accenture and worked as a Management Consultant for several years in the UK and Canada. She then took her career into Industry where she was a Global Head of HR in several global companies, her specialisms included Talent Management and Strategic Workforce Planning, a career that took her around the world.
In 2016, Laura decided to pursue a passion to positively impact the mental wellbeing of children in the UK and launched myHappymind.org; an innovative curriculum for primary schools to help them build resilient, balanced and happy minds.
She remains hugely grateful for her bursary place at MHSG and for all that the school has done for her. She became a Governor in 2017 and Chair of the Governing body in 2021 and is proud to serve on the Academic Development and Personnel committees.
To contact Laura Earnshaw, or one of our governors, please contact the Clerk to the Governors on [email protected].
Alternatively, Ms Earnshaw can be contacted via the School's postal address.
Wakkas Khan BDS, FRSA, DL, MBE
Wakkas Khan is a humanitarian, philanthropist and dental surgeon, specialising in young people, interfaith and charity. He was educated at Manchester Grammar School and the University of Manchester. His professional career has covered the fields of healthcare, international diplomacy, education and community cohesion, and he has acted as an advisor for various government departments. Wakkas is currently the Chair of both The Prince's Trust Mosaic North West - charitable mentoring initiative founded and supported by HRH Prince of Wales - and the Trustee Diversity Panel, and a trustee of Oxfam GB. In 2017 in the aftermath of the Manchester Arena Bombing, he founded Young Interfaith - a national grassroots initiative that seeks to bring together young people of all faiths and none to inspire them to collective social action. Prior to this he sat on senior-level boards and committees at the General Dental Council and the University of Manchester, and was a governor at both The Christie Hospital and St Chrysostom's Primary School.
Earlier in his career Wakkas worked with the Foreign and Commonwealth Office Engaging With The Islamic World Group, and was a member of the Faith Advisory Panel of Experts to the Secretary of State for Communities and Local Government, as well as the government's Preventing Extremism Together Taskforce. Wakkas qualified in dentistry in 2004. He is a Fellow of the Royal Society of Arts and in 2019 was appointed Deputy Lieutenant of Greater Manchester.
He was granted an MBE in his Majesty the King's 2023 New Year's Honours List.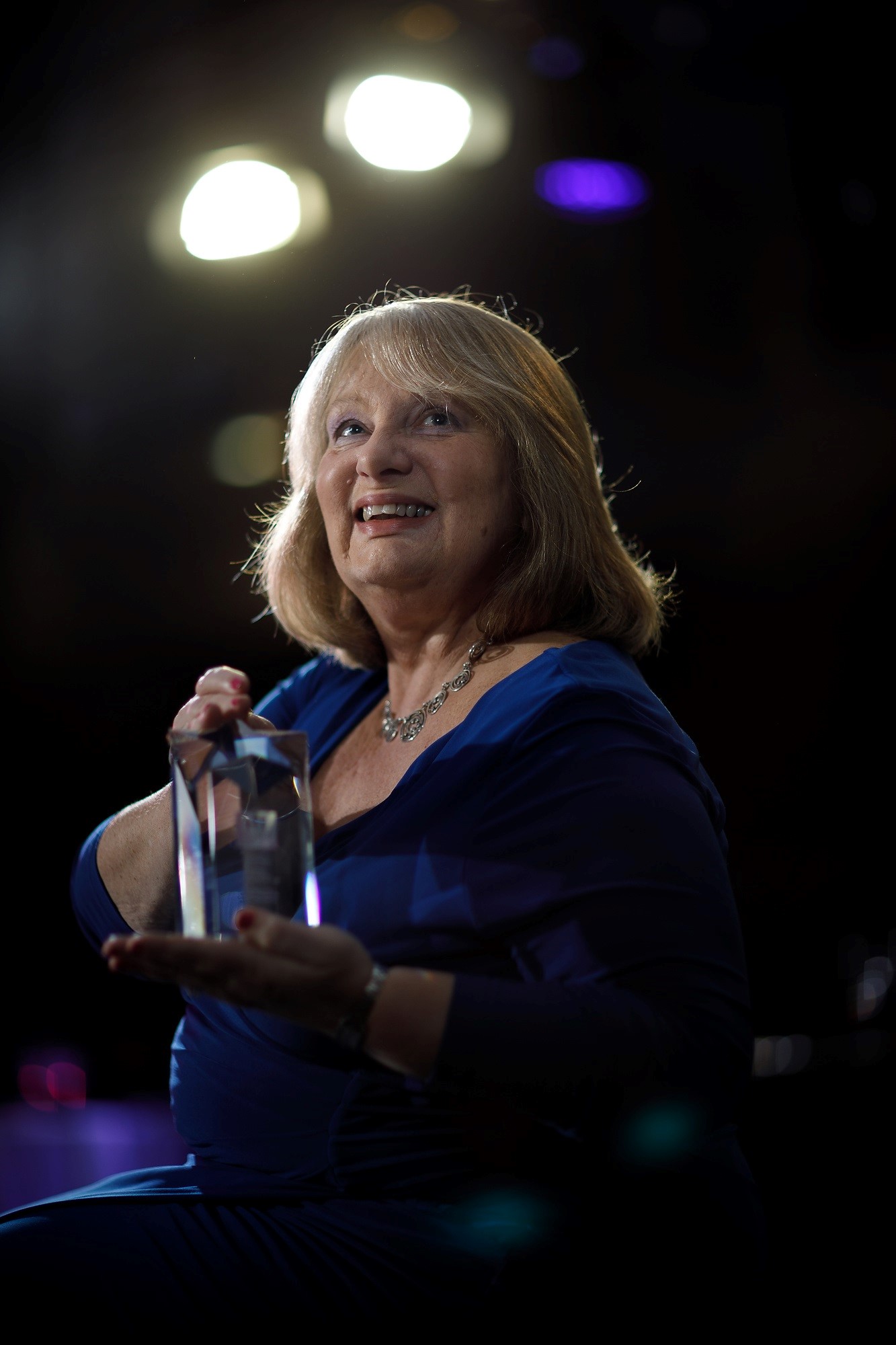 Joy joined JMW LLP in 2010, in the role of Senior Partner, to assist with the continuing development of the firm. Her particular areas of expertise are Management and Business Development. Joy previously presided over the impressive growth of Pannone LLP as Managing Partner and Senior Partner.
During the nine years that Joy has spent at JMW, the revenue has increased from £10m to an expected £45m in 2019/20, and people from 170 to 550.
In 2019 she set up a JMW office in London. She has been integral to the growth of the business into one of Manchester's top full service law firms, through high-level recruitment and innovative business models.
Professional recognition of Joy's work includes:
Recipient of a Lifetime Achievement Award (Sunday Times Best Companies to Work For Awards)
Declared to be one of the 10 most innovative lawyers in the UK by the Financial Times
One of the UK's Top 100 Lawyers according to The Lawyer magazine
Recipient of a Lifetime Achievement Award at the MPF Awards
Governor of Manchester Grammar School
Non-executive Director and Shareholder of I-COM (I-COM International Ltd), a company providing web and search engine optimisation services;
Senator of Manchester Junior Chamber of Commerce
Winner of a Lifetime Achievement Award at Manchester Legal Awards 2017
A Decade of Excellence in Business at the Women in Business Awards 2018
Services to Law at the English Women's Awards 2018
Tamsin Lloyd-Tyrrell BSc, MSc
Tamsin grew up in Reigate, Surrey and attended Eothen School for Girls which is now Caterham School. She then went on to attend the University of Westminster to study for a BSc in Psychological Science.
Tamsin first moved to Manchester in 1996 to complete a Masters in Organisational Psychology which led to a career in organisational transformation. She worked as an operational improvement consultant for 23 years before moving into industry. Tamsin has a daughter at Manchester High School for Girls and joined the governing body in 2021.
Merlyn Lowther BSc, MSc, MA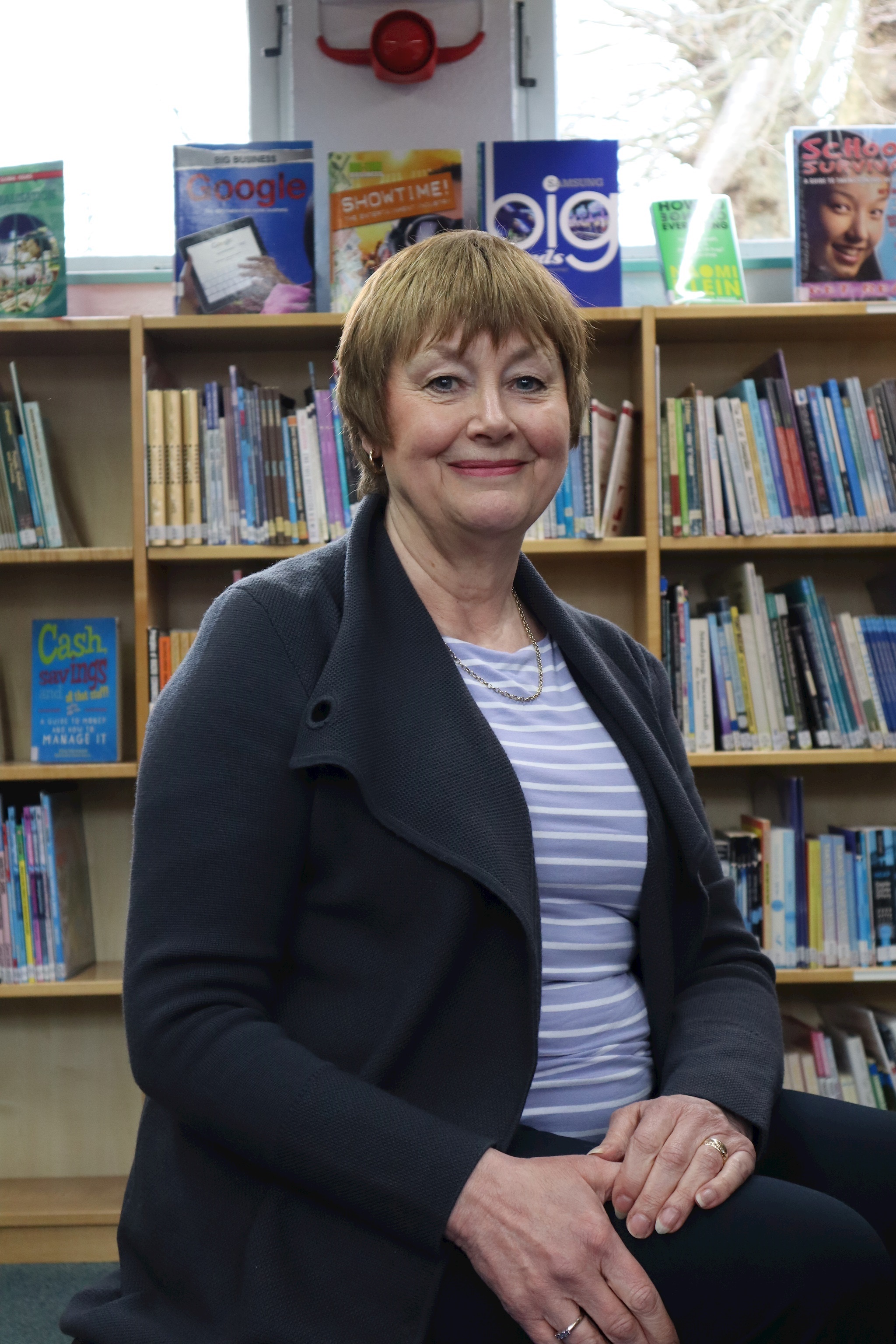 Merlyn has been a member of the governing body since 2015 and is now Honorary Treasurer and Chair of the Finance Committee. She has a Mathematics degree from Manchester University, an MBA from the London Business School and an MA from the Central School of Speech and Drama.
Her executive career was spent with the Bank of England, where she was appointed the first female Chief Cashier in 1999. In 2004 she gave up her executive career to pursue a broader range of interests, holding many non-executive directorships with large companies.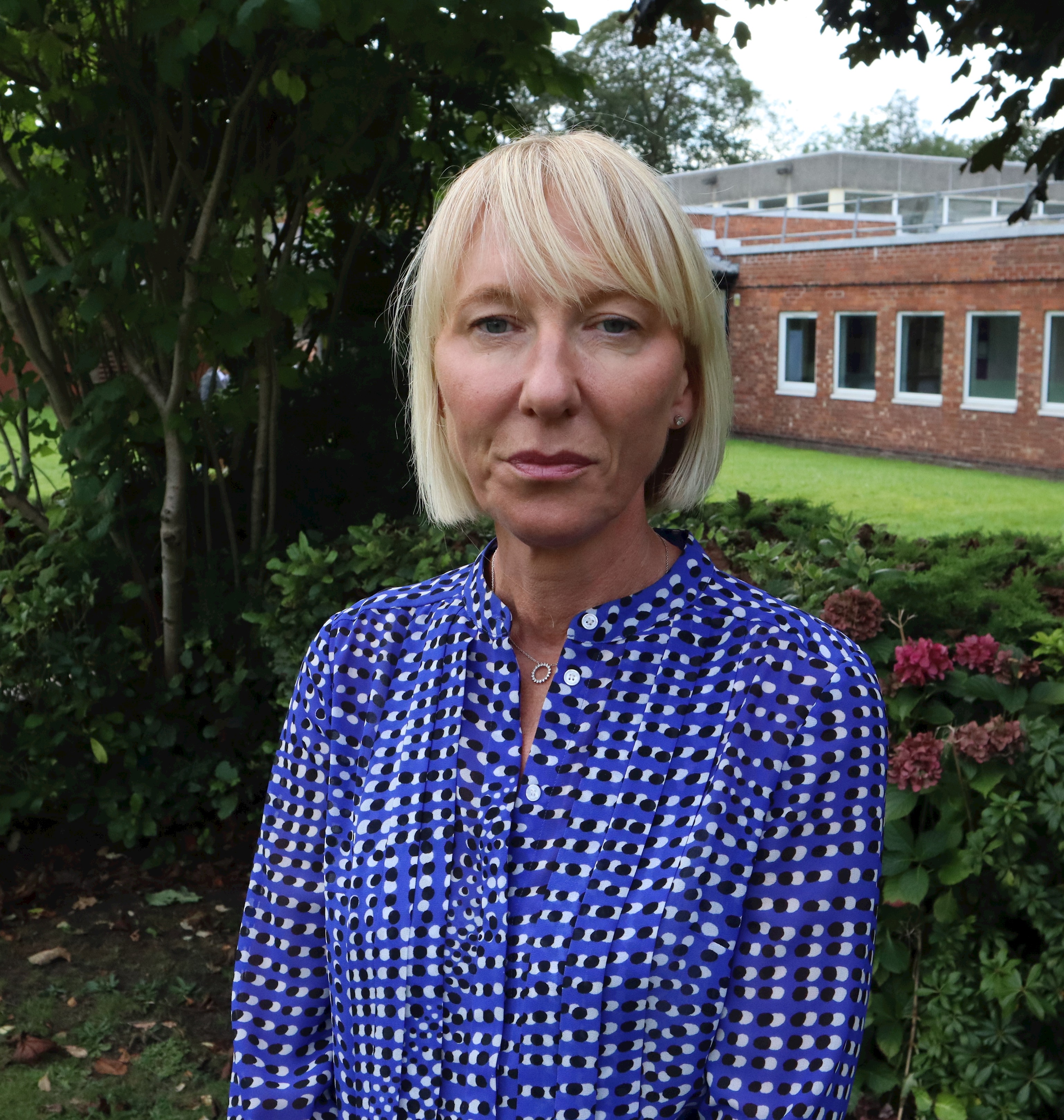 Sarah is a former parent at the school. She qualified as a solicitor in 1997 and practiced at Hammond Suddards and Pinsent Masons in London and Manchester as a Restructuring lawyer.
She has been Managing Director of Castlefield Estates since 2010 and has extensive experience of asset and property management as well as development of commercial and hospitality property.
Sarah joined the governing body in 2023 and sits on the Estates Committee.
Professor Fiona Smyth BSc, PhD, FRGS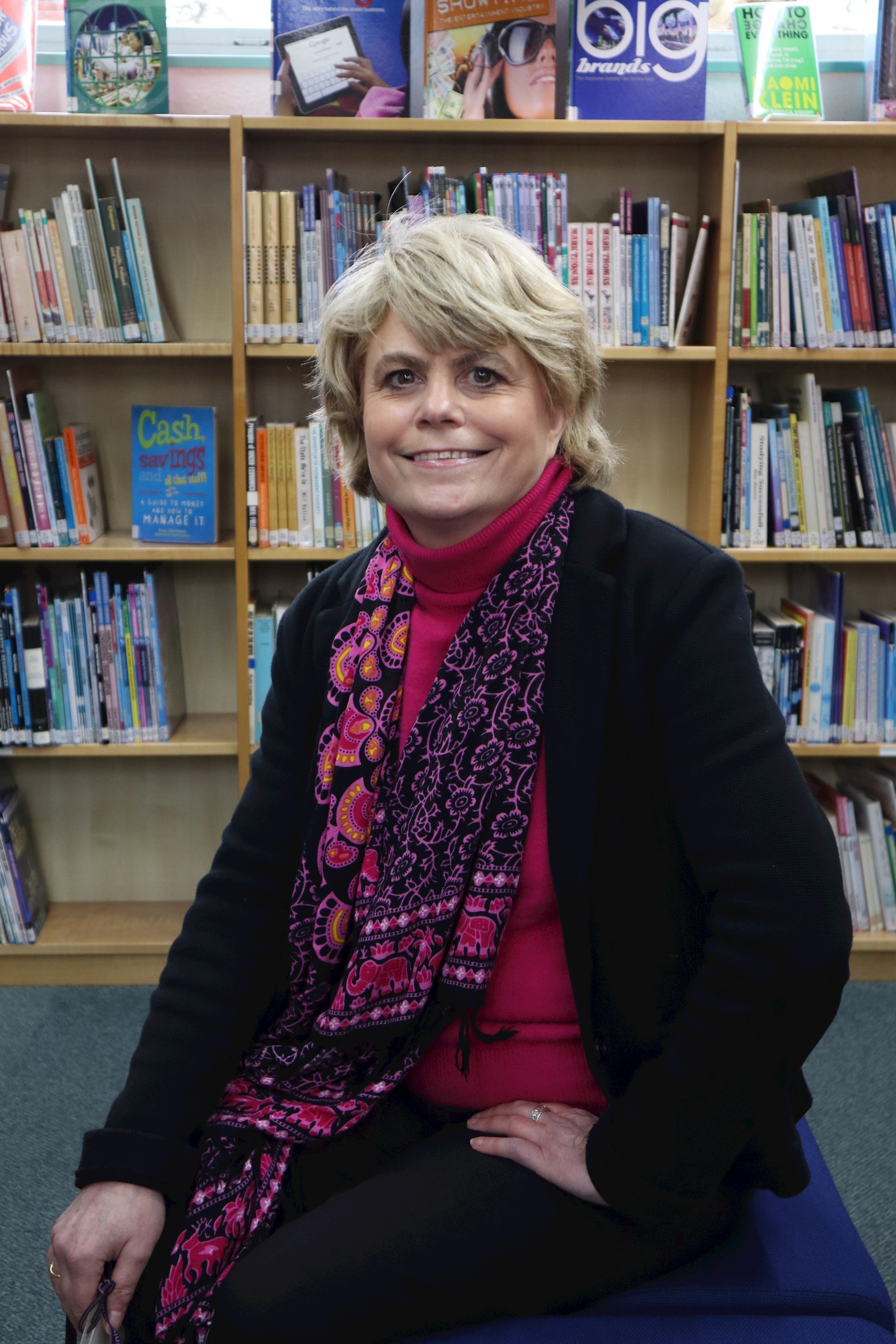 Fiona is a Professor of Human Geography at the University of Manchester. She was born in Dublin and moved around the UK extensively during her childhood before settling in Manchester. She studied Geography at the University of Bristol and then went on to teach at an independent college in central London She gained her PhD at the University of Manchester in 1995 and began working for the University in the same year.
In 2008, she became the first female Head of Geography at the University and, in 2014, became Vice Dean for Teaching, Learning and Students in the Faculty of Humanities where she oversees issues related to teaching, learning and students across the Schools of Social Sciences (including Law), Arts, Languages & Cultures, Environment, Education & Development and the Alliance Manchester Business School. Since 2017, she has been Deputy Dean of the Faculty alongside her Vice Dean role.
Fiona joined the MHSG governing body in 2019 and is Chair of the Academic Development Committee.
Naveed Yasin MBBCh (Hons), CMgr MCMI, MBA, FRCS (Tr & Ortho)
Naveed is a Consultant Surgeon in Complex Spine Surgery at the Manchester Centre for Clinical Neurosciences based at Salford Royal Hospital. He completed his medical qualifications at the University of Wales, Cardiff before going on to complete his specialist training here in the North West as well as overseas in Australia. He has been awarded the status of Fellow of the Royal College of Surgeons and is currently the Governance Lead for Complex Spine Surgery as well as the Consent Lead for Salford Care Organisation.
In addition to healthcare, Naveed has a masters in leadership and management as well as chartered manager status awarded by the Chartered Management Institute. He has completed an MBA in 2021 at the Alliance Manchester Business School and studied Value-Based delivery models at Harvard Business School. He is a Trustee for national hate crime charity, Stop Hate UK. He also works as a medicolegal expert and as an organisation consultant specialising in healthcare.
Naveed joined as a governor for MHSG in 2021 and sits on the Marketing and Development Committee, and the Finance Committee.